Hunter HC Smart Irrigation Controller
Product Videos
Product Files

6 Zone quick start guide

12 Zone quick start guide

User guide

Wiring guide

Flyer
Product Description
Hunter Industries has recently purchased Hydrawise.
Managing your garden's watering has never been so simple and fun
Take control of your irrigation system. Use your web browser or the iPhone and Android apps to control and monitor your sprinkler system from anywhere in the world.
No need to perform any complicated port forwarding on your router, like many other brands. Limits exposing your system to security risks.
The Hydrawise system is expandable to 36 zones. Each one can be assigned an individual name and a tailored watering schedule based on the weather.
A Simple and beautiful design
From start to finish Hydrawise has designed this controller to be simple and elegant.
With a full color touchscreen on the controller the simple wizard gets you up and connected to your wireless router in no time. From that point, all configuration is done in the Hydrawise app which you can trial online.
With the elegant and simple touchscreen interface, you can see what's happening right from your controller, as well as with the Hydrawise app.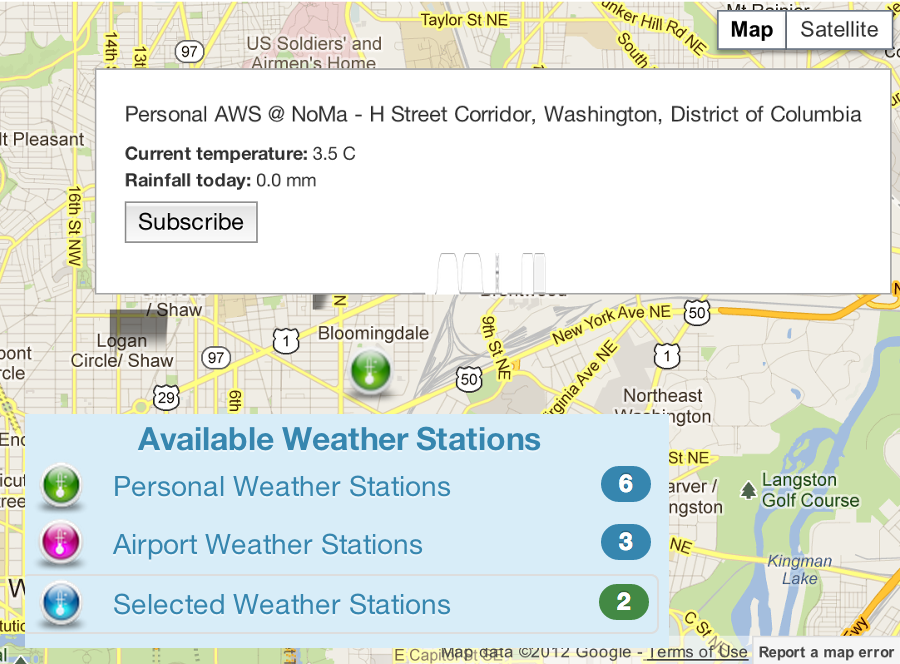 Savings of up to 50% on your water bills
The Hydrawise uses your wireless internet (wifi) for live streaming from the weather stations nearest to you.
No need to install your own weather station or rain sensor. With Hydrawise your garden's watering is based on the best available, up-to-date information on the weather conditions in your area.
Water savings by automatically suspending the watering based on temperatures, predicted or actual rainfall. In addition, we'll also save your plants by watering extra when hot weather is in the forecast!
See what weather stations are available in your area using our interactive map.
Monitor how much water you use
The Hydrawise interface lets you to view the water usage for each watering cycle and set up email or SMS alerts when it detects abnormal water usage. The flow meters allow you to detect broken pipes, spray heads and faulty wiring or valves.
Don't lose plants or get massive water bills just because your irrigation system failed you!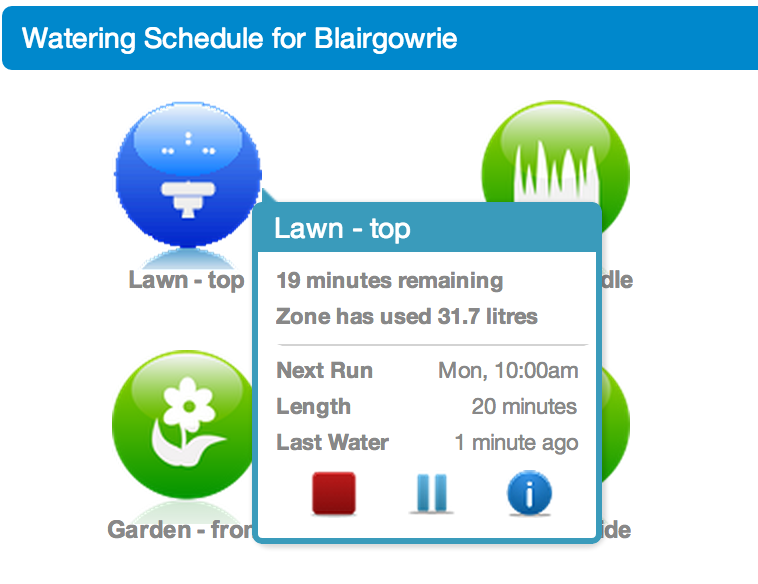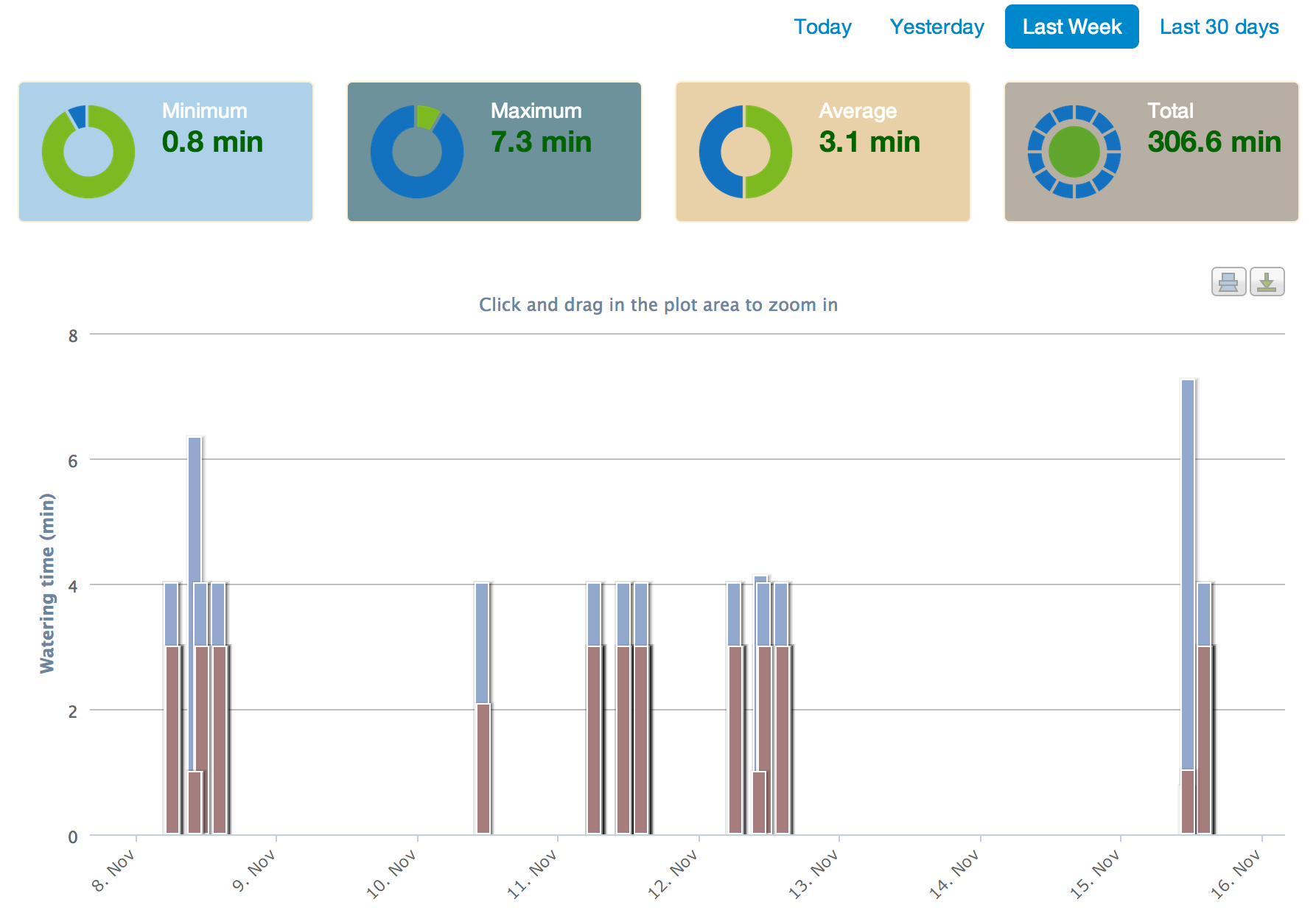 Get beautiful reports
Know exactly when your controller is going to water next, how much rainfall you've had, how much water you've saved and how much watering you've done.
Our reports are interactive so you can zoom down to the minute to find out what's been happening in your garden!
Detects faulty wiring or solenoids immediately
Don't lose plants just because your irrigation system failed you!
Normally, you don't find out about a wiring or valve issue until you notice your plants have died or you get a large water bill.
Hydrawise monitors the state of your wiring and valves and alerts you when abnormal current is detected – this could indicate a wiring short, a broken wire, or a faulty solenoid.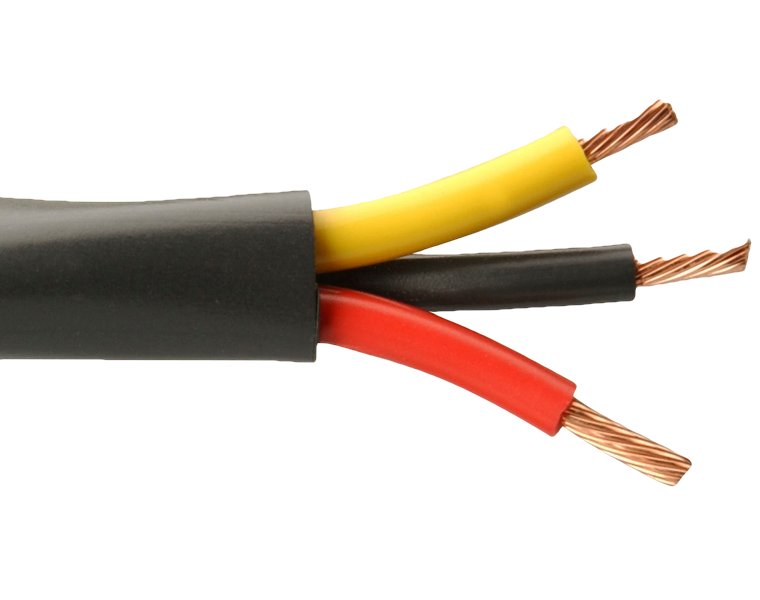 Easy to replace your existing controller with no extra wires
No need to leave your computer on or make any network changes-the Hydrawise controller accesses your wifi network directly through your router. Simply enter your wireless password into the unit and you're done.
Hydrawise is fully compatible with traditional 24V AC irrigation controllers so it takes no time at all to remove and replace!
No wireless? No problem. You can fully configure the controller using the touchscreen or we can guide you through different WiFi options.
Questions?
If you are not finding the information you need or the information on this page is confusing, please let us know so we can help you (and others). Thank you.